Pierogi Shaped Adjustable Ring with Rhinestone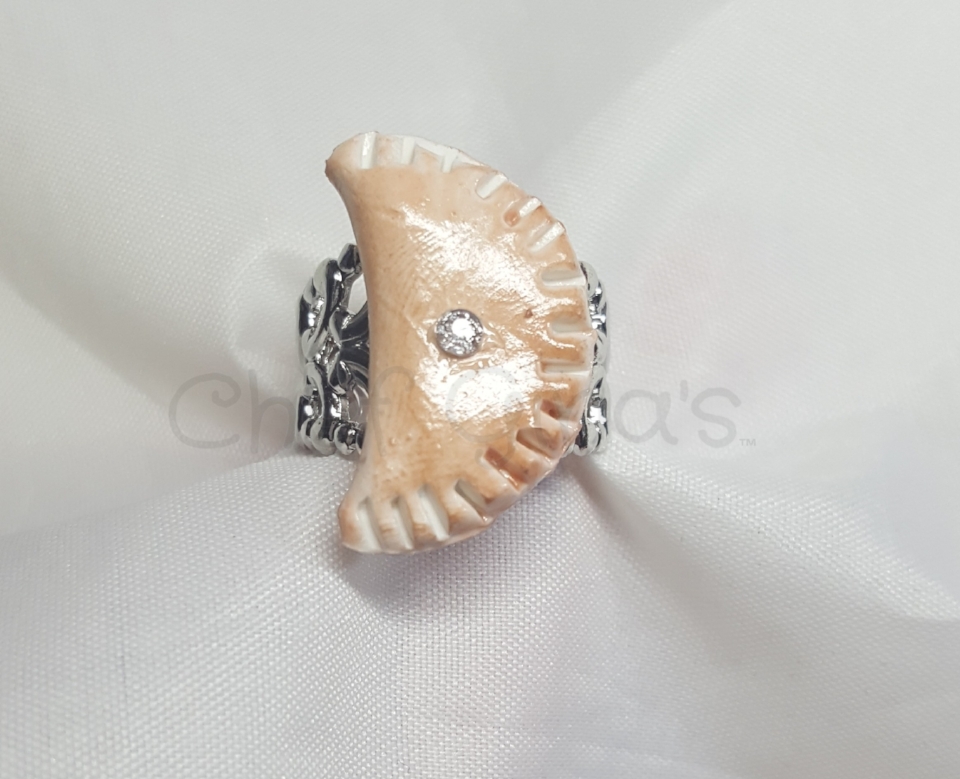 Pierogi Shaped Adjustable Ring with Rhinestone
Pierogi Shaped Adjustable Ring with a Rhinestone.
These Pierogi shaped Rings are 1 inches long. Pierogi shaped rings are a great compliment to our Pierogi shaped necklaces and bracelets. Pierogi is handmade from clay.
Only 6 available
Disclaimer: before you give this Pierogi Engagement Ring to your future girl, please make sure she has a good personality.
Use Care: Do not wear it in the shower or submerge under water. Take off before pierogi making. These are delicate.