Pierogi Shaped Necklace with Black and Silver Beads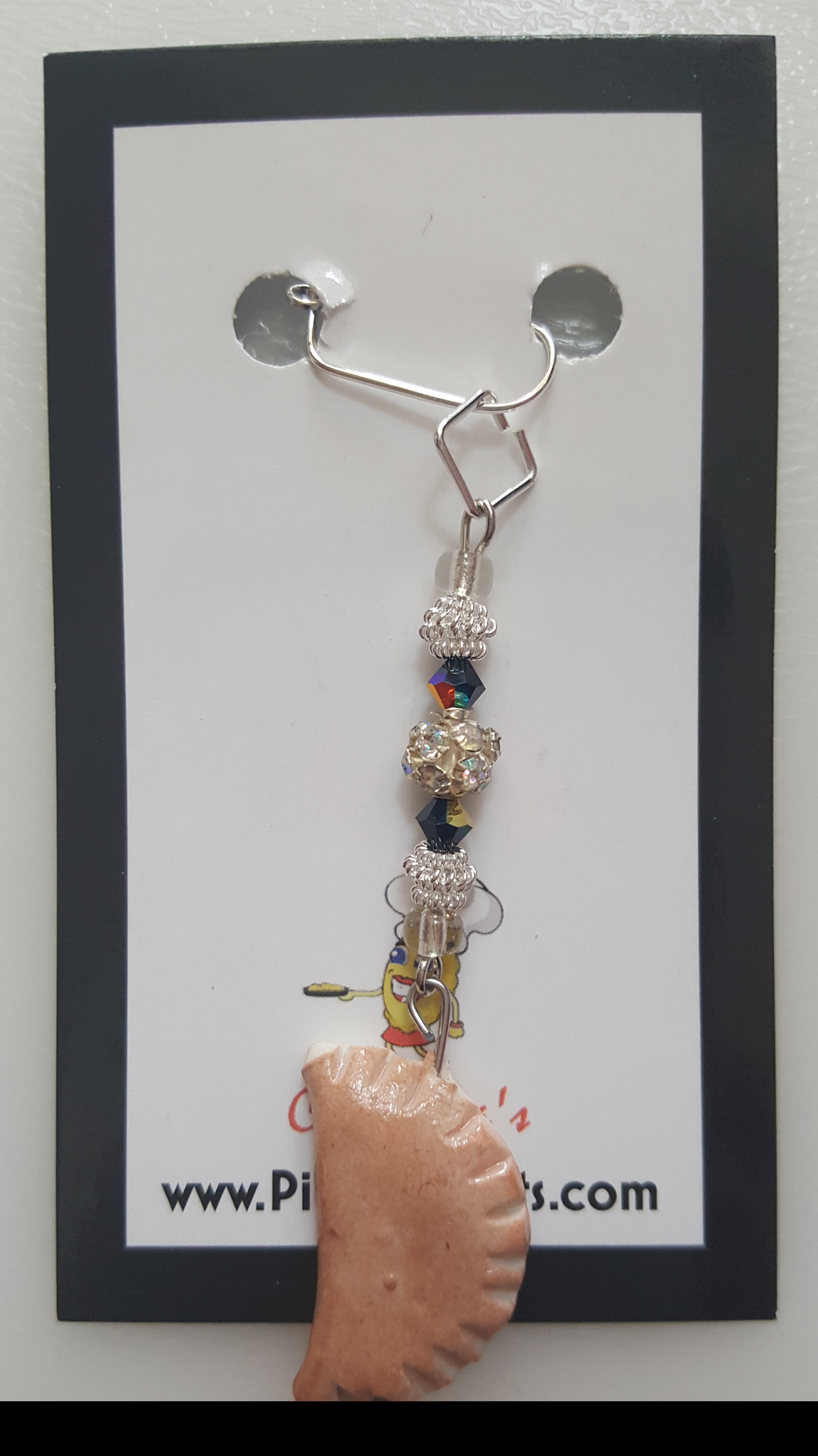 Pierogi Shaped Necklace with Black and Silver Beads
Pierogi Shaped Necklace with Butter and Sour Cream is handmade from clay. Pierogi with blue, white and silver beads measures approx 2 1/2 inches long and comes with a chain. Chain sizes vary from 8 inches to 20 in.
Only 1 available
This beautiful necklace is more playful and bright!
Just remember Please don't eat, taste or lick our pierogi!