Pittsburgh Pierogi Shaped Earrings - Drop Black and Yellow Swarovski Crystals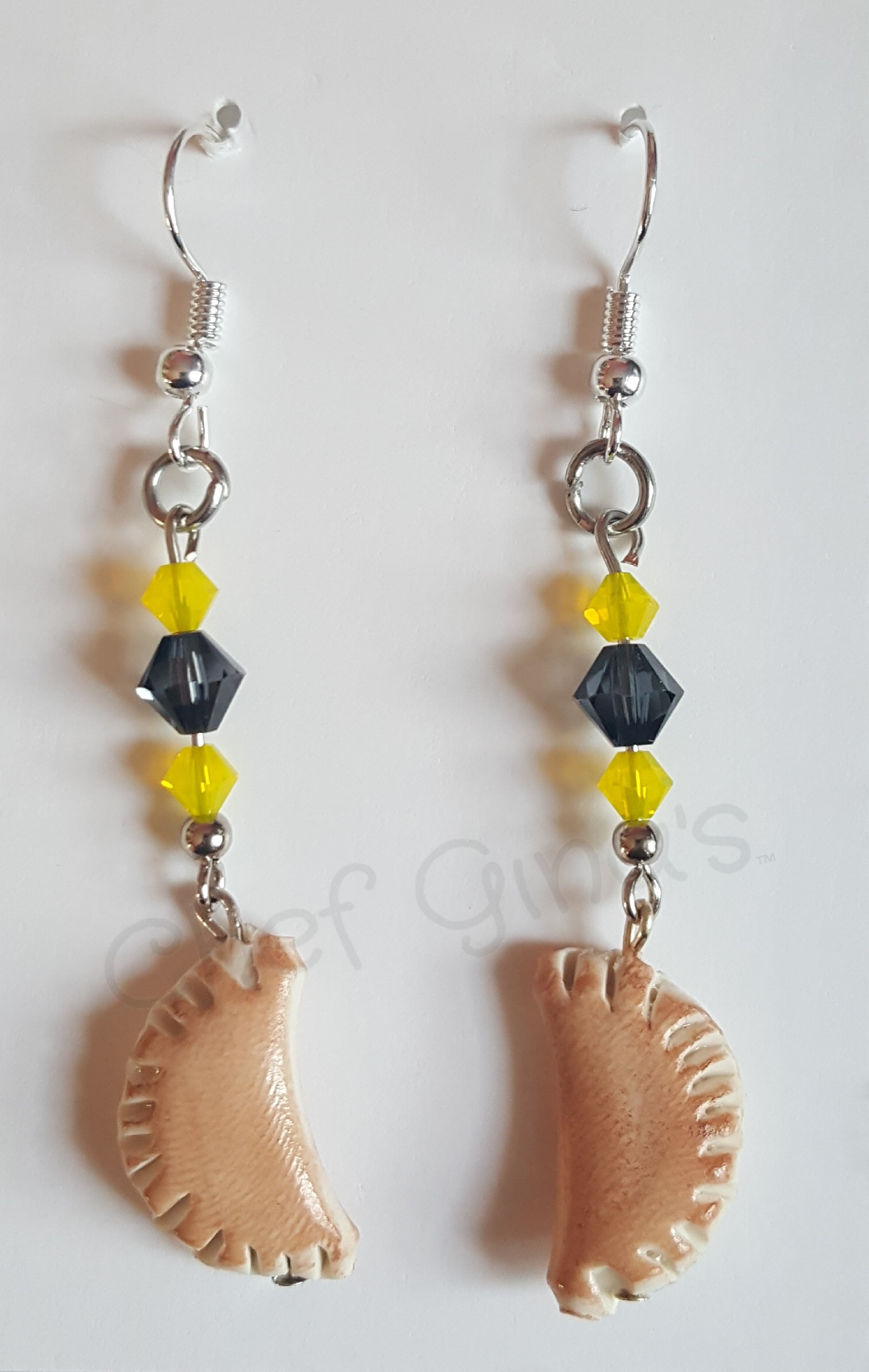 Pittsburgh Pierogi Shaped Earrings - Drop Black and Yellow Swarovski Crystals
Pierogi Shaped Earrings Pittsburgh Style.
Has Black and Yellow Swarovski Crystals
These cute earrings are 2.5 inches long. Pierogi shaped earrings are a great compliment to our Pierogi shaped necklaces.
Pierogi is handmade from clay.
Only 4 available
Pittsburgh these Earrings are for you!
Did you know there is a huge Pierogi Festival in Pittsburgh every year with over 7000 attendees!
These earrings are great to show your Pittsburgh Pride!