Polish Hippie Pierogi Earrings Dangle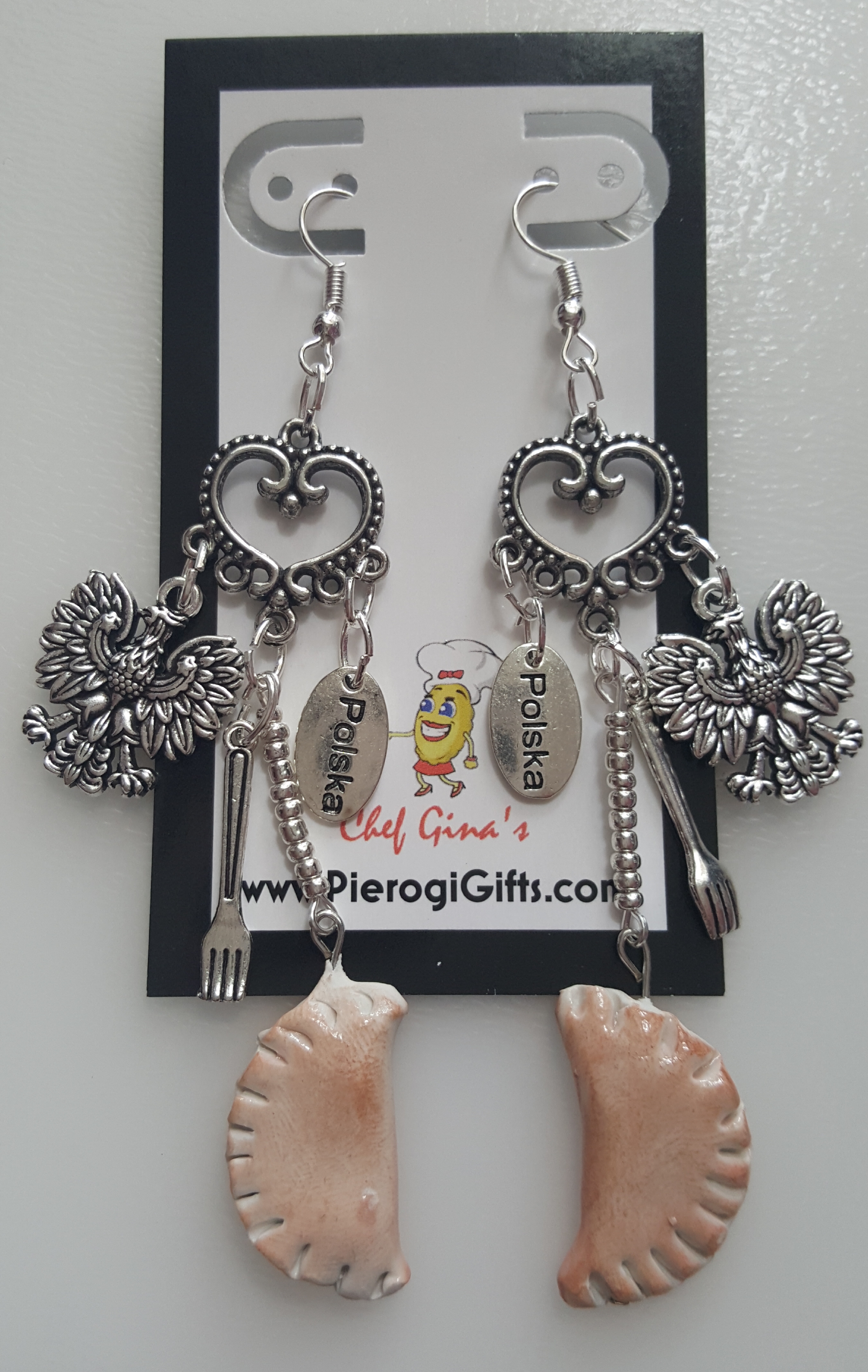 Polish Hippie Pierogi Earrings Dangle
Pierogi Shaped Earrings - Dangle with silver Polska,silver fork, silver Polish Eagle
These cute Pierogi shaped earrings are approx 3 inches long.
Pierogi shaped earrings are a great compliment to our Pierogi shaped necklaces and bracelets. Pierogi is handmade from clay.
Only 1 available
These Pierogi Shaped earrings are fun gifts for the Pierogi Lover. Perfect for Dyngus Day, Birthdays and Christmas gifts!
But, remember Don't try to Eat, Taste or Lick our fake pierogi earrings.